Page 1 of 5
Diabetes Breakthrough
Creates Life Changing Results
Here are just a few of the success stories from our customers who are using the WSN® Glucose Support Formula:
---
"Just to tell you how pleased I am with the WSN program, and the low-carb program. I went for my 3 month check and the doctor said, "I wish all diabetics would follow this program.
"My progress: I have lost 41 lbs, my blood pressure is 123/63, my blood glucose is in the 120s, and remember I am 81.
"I work a lot in my wood shop. I just finished building a kit for my grandson and installing it. I live in Michigan, so I clear a lot of snow. I believe activity is a big factor in good health. Now also eating well along with WSN products.

"I very much appreciate the help you have given me."
From Glen Cooper in Michigan
---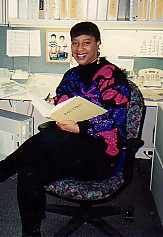 "Diabetes runs in my family; my mother and almost all of her 8 brothers and sisters, her mother and father, and several member of my father's family. I bought a blood sugar tester because I was an African-American female, not-active, over 45 years old and about 80 lbs overweight with a lot of weight concentrated around my stomach. I had all the ingredients to develop Type II diabetes.

"It was the day before my 47th birthday that I realized I had been having an extreme thirst for the past 2 1/2 months. I also noticed I was making frequent trips to the bathroom. I started adding up all the symptoms and decided to take my blood sugar. WoW!! 368 !! The machine blinked that number over and over. The next morning after fasting it was still 277. I was very scared.

"Previously, my mother was introduced to a product through my sister. My sister attended a conference out of town and was introduced to a breakthrough way to control diabetes. She brought the WSN Glucose Support Formula home to our mother. My mother phoned me everyday to rave at how the product was benefiting her. Her blood sugar had dropped more than 100 in 3 weeks and she was seeing other benefits in her health overall.

"My doctor wanted to put me on medication. Instead I called the number my mother gave me. It was a great experience. I was given so much information, support and guidance that I ordered the products right then and there. After 3 weeks my blood sugar level (after fasting) clocked in at 170 and after 5 weeks it dropped to 140. Today (after 3 months) my average is between 100 to 120 and I have lost 15 lbs. Other benefits are my motivation to exercise and my higher energy level.

"Thanks for the information and all the follow-up calls. I feel as if I have dodged a bullet!"
From Linda Howard in Illinois
---
"HEY....I'm now at 116 on the blood sugar....YAHOO!

"It's taken a long time for me to understand my problem, let alone deal with it. I work with 15 to 21 year old high school 'At Risk' kids. Last spring and this fall have been very difficult. My eyes have been bad, I've had no energy and I have terrible headaches in the morning. My doctor finally said the magic words, "you have to start insulin shots." Well....... NO !!!

"I got on the Internet and searched into diabetes for some information. Your site popped up and I opened it! Thank goodness I did. I began reading and finally it clicked. I've always known my weight had something to do with it.

"The instructions for your program made sense and the diet is easy to follow. I ordered the WSN products, and received them two days later. I began checking my blood sugar every day at the same time and following the diet. The first reading was 338! The next week the count had dropped to 218. Last week (the 4th week) the count was 116!! Praise you Jesus!!!

"Needless to say, I'm very happy and I feel much better. Saying thank you does not seem to be strong enough. But God bless you and your work, just begins to express my feelings."
From Mary Jane Burnett in Texas
---
"I went to the Doctor on Saturday for results of a urine test. I showed him my readings for the past two weeks. He said my numbers were good and then proceeded to tell me that he thinks it best if I go on a pill that would help my body absorb sugar.

"I looked at him and said 'Didn't you just say my numbers were good? I am changing my eating habits and am confident I can control my diabetes with diet and nutrients.' He said he wants to take a blood test next week to check the numbers out and I should not forget about my high cholesterol and fatty liver. I told him all that would change in time.

"What is wrong with doctors? I am doing so good and he wants to put me on medication! He also told me it would probably be a matter of time before I would have to take medication for blood pressure, so my heart would stay in good shape, my blood pressure is borderline.

"Needless to say, I am not going to take any medication since I am doing so well with the Glucose Support nutrients and diet. I feel better than I have in a long time. I am not tired anymore, have energy to get through the day and night. I like feeling energetic and good about myself. I can get up in the morning after the alarm clock buzzes, instead of pushing the snooze button ten times. And when I get up I get going, not like before when it took me quite a while to start the day. I also like feeling in control of my own health.

"Thanks for your product, and thanks for the personal support. Incidentally, before I started with the WSN Glucose Support Formula my reading was 191, now after just a few weeks my readings range from 93 to 112. I have now started an exercise program and my blood pressure has dropped.

"All I can say is thank God I found you on the Internet because the 'medical model' information was just plain useless and unclear. If I followed the diabetic diet that the "hospital nutritionists" recommend, I would be eating too many carbs and fruits. I would, by now, be on medication. Thank you so very much for being there and taking an interest in how I am doing.

"Oh, I forgot to mention that I have lost 14 pounds and guess what, (and this is the truth) I don't miss pasta, bread or potatoes. These three carbs were my favorites. I would eat pasta at least 3 to 4 times a week and bread every day, breakfast and lunch. Potatoes I would eat at least 2 times a week. I thought I would just go crazy not eating these foods, but as I said I don't even miss them. In fact I don't even crave them at all."
From Joan Lynch in New York
---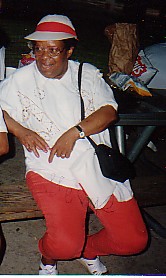 "I have type 2 diabetes for years. I went to the doctor on January 23 and my blood sugar was 303. I was on three different oral medications, taking a total of 5 to 6 pills a day. My blood sugar had been this high for a month and I was very upset. My doctor told me if it was high for another month he would put me on insulin.

"I changed my diet and by January 29 my blood sugar was down to 198 and by February 20 it was down to 189.

"Then on February 21 my daughter introduced me to your Glucose Support Formula. As soon as I started using it my blood sugar immediately dropped and by February 24 it was down to 104 and I had reduced my oral medications to only one pill a day. Since then there are some days with no medication at all.

"I am so happy because I can eat more food and I also lost about 20 pounds. Besides that I don't have any more swelling or gas in my stomach. An unexpected bonus is that my psoriasis has disappeared and my hair has grown back.

"Thank you for giving me a better life!"
From Gladys Hughes in Illinois
---
"Since we both have diabetes, I will start with my wife and then me.

>"Mary....
The low carb diet seems to be working for her as well as me also. She claims to have more energy and with using the WSN Glucose Support Formula, we are not eating as much as we have before. Before, it seems that we were always hungry and food just poured into our mouths. I believe as does Mary, that the nutrients provided in the pack has help curbed the constant hunger and eating 3 meals daily on low carbs, is sufficient. We do have a snack in the evening, but the WSN Glucose Support Formula seems to help both of us in the hunger department by eating smaller portions of food.

"For Mary, the greatest impact has been in the blood sugar levels. Being originally in the high 200's, it is now in the 140's range, but she has, on occasions fallen below 100. If she stays within the normal range (70-110) she is happy as a lark. She continues on medications, but has reduced some of the medications and feels that it is working. Mary's goal is to wean off of some of the medications, gradually lose more weight. She has reduced down 1 dress size from a size 16 to size 14, and is now getting into clothes that she has not been able to wear for some time.

"Gene....
Personally, I am not on medications of any kind for diabetes, but have been on a low carb diet. Since I have started taking the WSN Glucose Support Formula almost 2 months ago, I have lost a total of 15 lbs, and dropped 2 sizes in pants, from a 46 to a 42. My Doctor is proud of me for losing so much weight and is encouraging me to lose more.

"My goal is continue to lose more weight and reduce my pant size down to, hopefully a size 38 waist and maybe get to the weight of about 200 lbs. I have weighed as much at 275 lbs at one time, but now my weight is at 243 lbs.

"Take care and continue the good work."
From Gene Tayloe & Mary Tayloe in North Carolina
---
"I want to thank you for working with me to correct Larry's condition. He has received the WSN products and he's taking them according to your instructions, along with the information you gave me over the phone concerning the items I should pack for his breakfast and lunch.

"Larry has seen a great improvement in his sugar levels. His sugar levels before speaking with you and taking the products were high 200's and 300's. In the last three days he's been in the low 100's and below 100.

"When he tests his blood at home, I see his amazement at how low his reading's are now. Finally, he's seeing good results and his spirits are up, and he's not bored with what he's eating but very satisfied.

"You have been a blessing to us and I thank God for your product and advice! I pray that God blesses you and your family the way he has allowed you to be a blessing to us."
From Gwen & Larry Taylor in New York
---
"My wife has lost 37 pounds so far and all the most recent blood tests show that her blood sugar levels are normal. Her energy has improved quite a bit. My wife's doctor has already reduced her medication that she takes and if she continues to do so well he may take her off all medications.

"My wife is doing wonderful, and many people are asking what is she doing. She has two friends that have also purchased products from Wellness Support Network because of her. One of her biggest joys, is that now she gets to go out and get all new clothes. She is having fun doing that, and she really looks great. I'm so very proud of her. Her goal is to lose another 35 pounds, and I'm sure she can do it."
From Gary Burke in California
---
"My doctor told me that this was my last chance and that he was going to increase my medications. He said if this does not take care of my problem and get my sugar level under control, he would start me on insulin.

"Instead, I started taking the WSN product. In two weeks I noticed the difference, my sugar levels went from 165 to below 100, and I felt well energized. I have been doing great. It was hard at the beginning but now I just love it. I have learned most the things that I can and cannot eat.

"Blood sugar levels have been incredible, in the morning as soon as get up at 4am my sugar is from 75 to 95. In the mid morning the highest I ever have is 135 an hour or two after breakfast. By twelve, before lunch, my sugar is around 85 and stays like that until before dinner. After dinner and during the evening my sugar is 85 to 100. And my weight went from 212 to 185 in two months.

"I feel so good! Before I used to come out of the office and drive the pick up truck around the plant where I work. Now I do not need the truck as it makes me feel better when I walk.

"One other very important thing is that Viagra makers are not going to make any money with me.

"My diabetic medications before using Glucose Support Formula nutrients:
Morning = Two 5 mg Glyburide and One 850 mg Glucophage.
Lunch = One 30 mg Actos and One 850 mg Glucophage.
Dinner = Two 5 mg Glyburide and One 850 mg Glucophage.

"My diabetic medications now, after being on the Glucose Support Formula nutrients:

Morning = Less then 1/2 of 5 mg Glyburide and one 850 mg Glucophage.
Lunch = nothing!
Dinner = nothing!

"I want to thank you for all your assistance."
From Jose L Hernandez in California
---
"I am continuing to take the Glucose Support Formula nutrients and just recently ordered a new supply. I know they help me a lot because when I was close to running out of them I rationed them (only took one a day) and I panicked that I wouldn't get the new order before I ran out completely. This happened at a time when I went off the low carb diet for about a two week period and began experiencing a lot of pain from my fibromyalgia and arthritis (I not only started to eat some sweets but also too many starchy foods like pasta and potatoes).

"I learned three valuable lessons. One: I ordered the Glucose Support Formula nutrients and I promised myself to reorder when I finished it so I won't have to experience the panic I did before. Two: I will never again go off the low carb diet for any length of time because the memory of the pain I suffered will hopefully deter me. Third: If I am craving a high carb food, I can only have it once in a one week period otherwise I set myself up for major cravings. Since I have been on track again I experienced a lessening of pain within two days and a weight loss of about 4 pounds over a one week period.

"I'm not sorry that I went through this experience because I now know how well the Glucose Support Formula works!"
From Maria Di Cocco in Canada
---
"I had my regular doctor visit today and I wanted to see what he had to say.

"If you remember, back in February I was quite sick with pneumonia and the flu. I was on Prednisone for nearly two months, which caused me some bad side effects, a 30 lb weight gain that also threw my asthma into a frenzy. But things are looking up, I lost 5 lbs in the last two weeks and the weight will slowly go away now that I am not on Prednisone.

"Well today the doctor told me that I was finally back to the point when this first started. My blood sugars are back to normal, my A1C level is back to normal and the asthma is as close to normal, for what is normal for asthma.

"I have continued using the WSN® Glucose Support Formula through the whole mess and the doctor told me I would have been in far worse shape with out it. He now is a firm believer in your product and has been recommending it to some of his other patients that have a real problem with blood sugar control. The diet goes well, I never have had many problems with it, seeing as I can eat so many things.

"Thanks, and God bless you folks for your help."
From Bill Waycaster in Michigan
---
"All is well with me. My blood sugar levels are great and I watch my carbs very carefully. My doctor is pleased and no longer wants to put me on medication. I have told him I do not want to be on medication and as long as your glucose support formula works I will not have to. I have been walking 30 min. a day and have lost 30 lbs and feel good. I am so glad I found out about your formula."
From Vivian Gibbons in California
---

Order the WSN® Glucose Support Formula Now

or call (888) 580-9390 or (818) 241-9080

or contact us using our online form